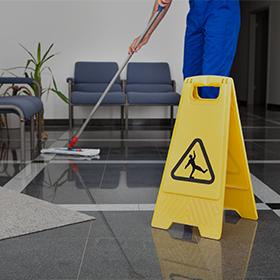 We offer a great selection of mops that will help to keep your facilities clean. For a nominal service charge, we provide the mops and exchange them on a regular basis for professionally-cleaned replacement mops. No replacement worries!
Our mops will:
Save time and reduce labour
Protect your floor's fine finish and reduce waxing and stripping
Gather dust and dirt from furniture, walls and other surfaces
Proudly providing mop rental services in Dunnville, Haldimand County, Hamilton, Burlington, Oakville, Niagara, Brantford and surrounding regions.
Call us today to learn more about this carefree exchange service!